This post is also available in: Español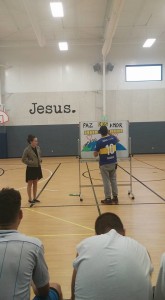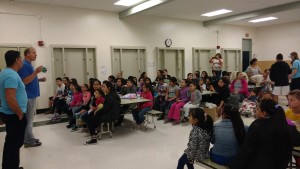 Our new work in Salem is really taking off! Last week on Friday night, Sorin launched his first home Bible study with 10 people attending. More said they would come this next week. On Saturday he had the opportunity to share the Gospel with over 60 Hispanic moms, kids and some fathers at the Dream Center, a community outreach in Salem providing food, clothing and other resources to those in need. Soon he plans to launch a Story of God group in the center. That same day he organized a soccer event at West Hills Community Church. They had 28 players show up and another 20 visitors on the sidelines. Sorin shared the Gospel again and some responded to the call.
The plan is to keep sharing the Gospel, make disciples, gather them together and teach them to be the church and start meeting on Sunday. This takes more time but we know this will lead to a stronger Hispanic church in West Salem.