This post is also available in: Español
Our Mission
Hispanics for Christ exists to plant Spanish-language churches and to train leaders for those churches.
Our Values
Practical love (culture of grace)
Obedience to the commandments of Christ
Authenticity in all our relationships
Simplicity
Unity in our diversity
Celebration of the multicultural environment
Team work and synergy
Multiplication and intentional evangelism that follows the natural bridges of relationships
Church Planting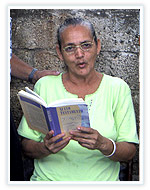 HFC has been assisting new Hispanic churches in Portland, Oregon; Anaheim, California; and Chicago, Illinois. These churches contain members from Mexico, Guatemala, Peru, Cuba, and many other Latin American countries. We have also begun to help these Hispanic churches begin sending their own missionaries to plant more churches. Through these relationships and others we are currently working to plant churches in Mexico, Argentina, Peru, and many other Latin American countries. HFC provides organizational assistance, leadership training, vision casting, and in some cases financial assistance.
Training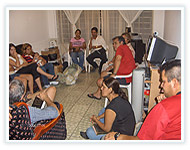 HFC is an affiliate ministry of the North American Baptist Conference (www.nabconference.org). We work with many NAB churches in the United States to train them for ministry among Hispanics and to facilitate their involvement in Latin America. We also work with other churches to help train their leaders for ministry among Hispanics.
In the field, we take training to the church planters. We have a team of life-changing leaders who use a variety of resources to provide contextualized coaching to church planters across the Americas, from North America to South America.
Funding
Funding for Hispanics for Christ ccurrently comes from the following sources:
1. Churches – both English- and Spanish-speaking congregations
2. The North American Baptist Conference, a valued partner
3. Missions organizations such as D.A.W.N.
4. Individuals
HFC is a 501(c)3 organized in Oregon as a Non-Profit Religious Organization and is able to provide a receipt for tax-deductible donations.
What Can I Do to Help?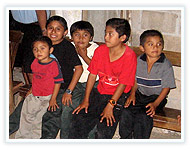 There are several things you can do to help us in our ministry:
1. Contact us with information about English-language churches interested in hosting a Hispanic congregation.
2. Pray for the ministry among Hispanics at home and in Latin America.
3. Consider us in your missions giving both personally and congregationally.